FableShop Writer's Bullpen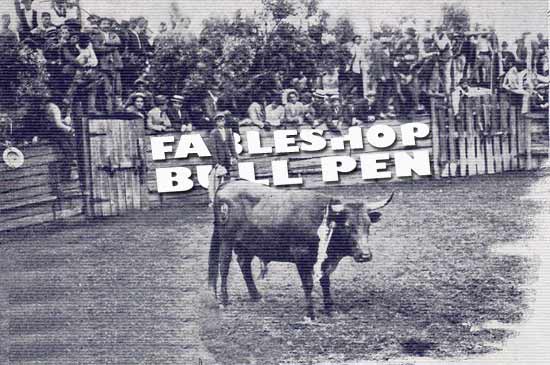 Send comments to fableshop@fableshop.net. Put BULLPEN in the Subject line
About 700 years ago, back during the second golden age of comics, I always looked forward to the "Bullpen" section of my favorite Marvel comic books. That's where Stan Lee would provide his imperious comments in a very very few words.
Issue #1 – July 20 2012 – I Had An Idea…
Well, actually I had an idea nearly two months ago, but that one blew up, so then I had another idea. Why not write and publish on Kindle?! Read More...
---

Fableshop Bullpen Issue #1   •   FableShop Bullpen Issue #2    •   FableShop Bullpen Issue #3
FableShop Bullpen Issue #4   •   FableShop Bullpen Issue #5   •   FableShop Bullpen Issue #6
---